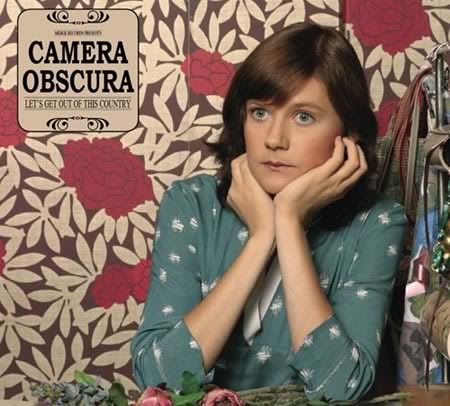 Glasgows finest Camera Obscura have made a breezey bubblegum
pop record that harks back to the days when Cliff Richard was a cool
cat , Butlins was the place to go on summer holidays and nothing say
"Hip" better than a Beehive hairdo. Nerve tingling vocals and gloriously
pop hooks are a plenty on an album where every song could be a single.
They are bring their hits to your shore where the hit,
McGarrigles, Co. Sligo on the 4th of May,
Roisin Dubh, Co. Galway on the 5th of May
and The Village, Co. Dublin on the 6th of May.
If in any doubt watch the videos.
Lloyd I'm Ready To Be Heartbroken is best pop song i've heard recently
since Space Age Love Song By A Flock of Seagulls
Buy It
Myspace
Link In Comment