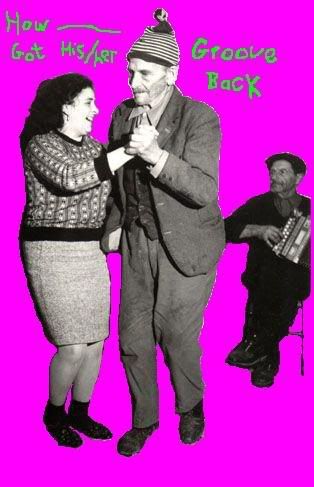 An oldie but a goodie.
01 Baby Blue -
The Warlocks
Named after the origInal name of The Grateful Dead.
I seen them back in 2001, thought the 2 drummer thing
was lame. A year later I picked up their record in the
discount bin, glad I did.
02 London -
Noonday Underground
03 Being Followed -
Rocket Science
04 Thinking of a Dream I Had -
The Walkmen
To me The Walkmen sound like what Phython Lee
Jackson would sound like if they were from 2004.
05 Heartbeat -
The Knife
06 Running Up The Hill -
Kate Bush
07 Powered Wig Machine -
Desert Sessions
Taken from 9/10 with Polly Jean on joint vocal chores.
08 Take Off Your Cool - Outcast (Feat. Norah Jones)
Get your on on.
09 Get Into The Groovey -
Ciccone Youth
Sweet sweet cover from Sonic Youth's evil twin.
10 Sex Is Violent - Jane's Addiction and Diamanda Galas
Taken from the outstanding Natural Born Killers Soundtrack.
11 Dance Of The Underground -
Radio4
12 Out Of The Races And Onto The Tracks -
The Rapture
First song I got of them and probably still the best song for them,
didnt even bother with the album after Echos.
13 What We All Want (Live)-
Gang Of Four
14 Eisbar -
Grauzone
So good I made a t shirt of the cover of the single.
15 Pas A Pas, Step Until -
Fly Pan AM
Taken from their third studio album N'écoutez pas. I had the
plessure of seen this Québécois band before the split up.
It a one rouckous riot.
16 Theres Always Room On The Broom -
Liars
17 Triumph Of A Heart - Bjork
19 Peach, Plum, Pear -
Joanna Newsom
20 The Dead Only Quickly -
The 6ths
Taken from the wonderful project from Steven Merrits, where he gets different singers to sing each song, this the one minute highlight from the record is from Enniskellins own
Download It Here.
h##p://www.mediafire.com/?cnzmjwjm0wp