Cover photo taken somewhere in Cavan.
So the summer is finally here. To celebrate my new found love of drinking
outside in the warm weather again, here's a mixtape to get me going in the
morning after the night before, part organic electronica, part 60's psychedelic
and couple of other things in between.
Side A
01 Sowiesoso (So Not So So) - Cluster
I always thought this sounded like the tune in "The
subway scene" in Crocadile Dundee. Take from my
favourite Cluster album 'Sowiesoso' from 1976.
02 Sun Arise - Rolf Harris
For a live vid from a couple of years ago go
HERE
.
03 Somnambulist - Small Sails
04 The Villagers - Ellis Island Sound
05 Nautical By Nature - Coney Island Sound
Taken from a wonderful compilation "Catch Of The Day 3"
on
Kipper Records
.
06 What Do You Think Will Happen Next - Final Fantasy
Off his contribution to Tomlab's Excellent alphabet 7" Series.
07 Look, I Wore A Tie! - Patrick Kelleher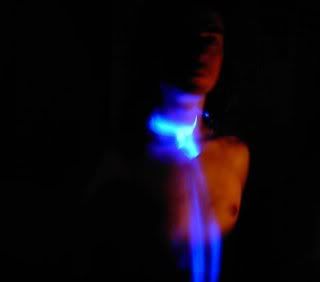 More Patrick Kelleher tunes
HERE
08 Simple X - Andrew Bird
Reworking of an old Dosh song of his Naoise EP.
09 Um, Circles And Squares - Dosh
10 Day - Bill Callahan
Side B
11 The Old Man's Back Again (Dedicated To The Neo-
Stalinist Regime) - Scott Walker

One of his finest of Scott 4.
12 Old ManWillow - Elephant's Memory
Wonderful psychedelic from 1969, similar vein as the Scott
Walker song. Broadcast have a song that sounds exactly like
is.
13 2080 - Yeasayer
14 Hurry On Sundown - Hawkwind
First song, first album, great stuff.
15 You'Re Gonna Miss Me - 13th Floor Elevators
16 Batidode Limão - Aroldo Santos
A nice 60s bralizan jive tune.
17 Brazil - The Arcade Fire
Wonderful cover from the title tune from Terry Gilliam's
"Brazil".
18 Superstar - Carpenters
19 I Can't Stand It - Telepathe
They are supporting Ruby Suns in Crawdaddy on 30 May.
Can't wait.
That's it, hope you likey.
Download Night And Day Mixtape (Side A)
Download Night And Day Mixtape (Side B)