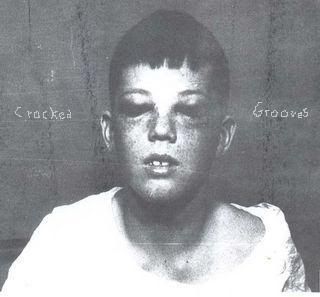 Photo of Howard Dully aged 12, after his lobotomy.
The second of two compilations I made for camping up
a mountain in Wicklow during the summer (The first
mix was
Campfire Crazy
). This one is full of prog to pop
psychedelica, murderous melodies and songs of salvation.

01 A Song - David Shrigley
Artist turned songsmith. Still haven't picked up "Worried
Noddles" yet, out on the always reliable Tomlab records.
02 Leaf House - Animal Collective
Another hit from the kings of "Hit and Miss".

03 About Fun - Psapp
Seen them two years ago and the drummer was playing
the most incredible drum kit, everything from tin cans
to the petrol tank of a motor bike, working with

Einstürzende Neubauten must have rubbed off a little.

04 Birds Of Fire - Mahavishnu Orchestra
The flatmate hates this track, too full on prog for him,
but that trumpet track is "killer dude".
05 The Chemicals That Wait - Semifinalists

Another band I seen summer 06, the drummer looks and
sounds like Vincent Gallo and the lady uses a casio vl 1, so
they cant be too bad. This track is Mercury Rev-esque
psychedelica, hop notch.
06 A Man Of Experience And Wisdom - Yekermo Sew

A track of the Ethiopiques 4 compilation I posted an age
ago.
07 Winter's going - Bonnie Dobson

Always a sucker for songs using the changing of the seasons
as a metaphor. This song is the start of the murderous
melodies section.
08 Sock It My Way - Animated Egg

Michael Mann could have easily used this song instead of
"In-A-Gadda-Da-Vida" for that scene with the shotgun in
his underrated flick Manhunter.
09 Evening On The Ground (Lilith's Song) - Iron And Wine
The heaviest song Mister Bean has ever written.
10 Ruby - Bonnie 'Prince' Billy
Also the heaviest song Mister Billy has ever recorded, such
a great b side.

11 Dirty Pants - Smog

"TUNE" off one of his great but not amazing album "Rain On Lens".

12 Rituals - Archie Bronson Outfit

Why aren't they MASSIVE
.

13 Jezebel - The Drones


Again,
Why aren't they MASSIVE
.
14 W.C.S. (First Draft)- dEUS

Before Sonic youth, I was obsessed with
dEUS. This track is a good
reason why, druggy dirge with beefheart undertones. The first time
I seen them live, was in Paris back in 2004. I thought Tom Barman
was l
ike a cold turkey mental patience, the song pauses, he
wailing
out "Are you listening you fool, your magnificent liar". I was frozen
with fear, but it was probably just the acid.


15 Jesus - The Velvet Underground

The
start of the salvation section.


16 Jesus Loves Me - CocoRosie
17 Nothing Came Out - The Moldy Peaches

Perfect if it wasn't for the G.N'R. solo and I love the phone ringing
in the middle of the song.

18 Whats The New Mary Jane - The Beatles

"Oh no, johns taking the trips again".

19 Fly Eye - Daniel Johnston

Maybe my favourite of his, short but sweet.


Total Time: 1:14:34

h??p://link-protector.com/417524/

ps. Replace "??"s with "tt"s

If you liked this, for more of my mixtapes go here.
Next mixtape well probably be this.