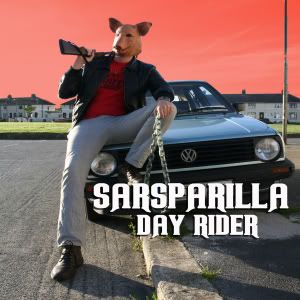 30 minutes of tip top electronia from
Sarsparilla.
Day Rider comes across like a joyous
Harmonia
played at
the wrong speed with
Carpenter
throwing down wave
after wave of drowning synth intercut with snippets from
Trading Places
,
Bullseye
and The Last Dragon.
Download Day Rider for free from the lovely
Alphabet Set
Records
who are always reliable for kickin out a descent tune
or two. Just click on the Day Rider image in the Alphabet Set
site and you will find the link for this super album.