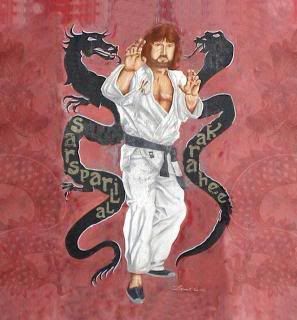 Here's three songs from the man that cites the music from "Street Hawk"
and "Escape From New York" as influence. It can only be a good thing.
Sarsparilla is bringing his beats to "Boom Boom Room" tonight a long with
a couple of other bands. But he is surely going to be the hightlight. All three
taken from the great "Karahee" Lp
.
Myspace
Link in comments.