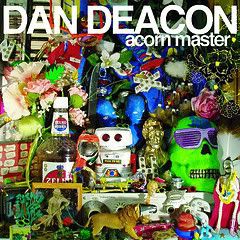 Sonic Warrior Is Giving Away His Shit For Free.
Heres links he put up for 2 of his early eps,
"Acorn Master" and "Meetle Mice". Acorn Master
is top notch from start to finish, while the
earlier effort of Meetle Mice was some really
outstanding tracks, "Never Do That", "Song
For Dina" and "my own face is F word" it also
has a couple of skippers "Biggle Hat was
Ice-Cream Time(Card Shark Nose Nose)"
Acorn Master
Meetle Mice
Myspace
More info on all songs from his EPS check out his discography
HERE
Happy Tuesday to all, and be safe out there, where ever
you are.