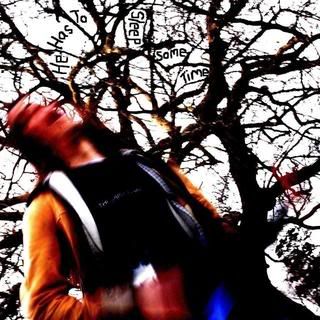 "I'll never be a Bowie,
I'll never be a Eno.
I'll only ever be a Gary Numan"
- Smog
Rugby/Glendaloch native Patrick Kelleher took thoughs words to heart but he sure makes accomplished full sound using a cheap old Yamaha keyboard his parents bought
him when he was 12 and a battered drums kit. The title track with its casio dg10 drum track pulsates like "A Zombie/Vampire Cop Car Chase on a hot summer night in San Fran." While the hypnotic "Mulitipass" sounds like an organic John foxx track with lush Hot chip esque vocal track. Great Stuff Indeed.
For more free downloads and hear songs of his new
outstanding EP go to his
Myspace Page
.
Download He Has To Sleep Some Time (Virtual 7")
.