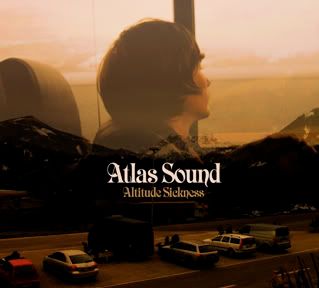 Going to see Deerhunter tonight in whelans for €15,
I was pity much instantly hooked on them from the 'Sing
Swan Song' esque Intro to their Cryptograms album
and the Flourescent Grey EP was recorded while their
debut album was being mixed and continues where the
Cryptograms finished. More fine spaced out krautrock.
But here is a free EP that they put up on their
blog from Atlas Sound (Side project of Deerhunter's
singer, Bradford Cox). this is what they said about it
on it orginal post.
"Recorded today during a 10 hour drive from Austria
to Switzerland, through the Swiss Alps. These are
reinterpretations of a few of my favorite doo-wop
songs filtered through a thick gauze of motion-sickness
and boredom..."
1. come softly (originally performed by the Fleetwoods)
2. you're so fine (originally performed by the Falcons)
3. you belong to me (originally performed by the Duprees)
Myspace
Blogspot
Buy Fluorescent Grey
Download Altitude Sickness ep