To celebrate the launch of
Patrick Kelleher
's debut album "
You Look Cold
"on the 18th (This Thurday) in Academy 2, here is a a tip top compilation he made for a now debunked site but he has kind enough to throw it my way. Ill be Djing at the launch also playing some slowmo 7"s, so hopefully see a few heads at it busting a groove to some slowed down Kylie.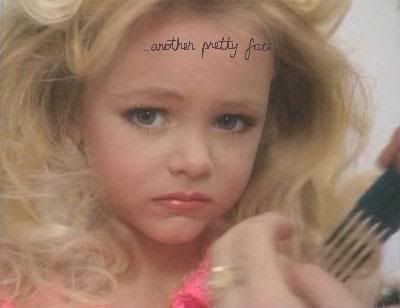 1. Robert Rental - Double Heart
Some friends and I were staying in
Tentstation
in Berlin last Summer, and to our delight one evening, instead of table tennis and bingo, the campsite entertainment consisted of DJs and a live gig. Anyway, this is one of the songs played by the DJ that night, who happened also to be the receptionist. After asking who it was, we tried to memorise his name, however we had forgotten an hour later. By chance, a kind last.fm user recommended this track to me and I have been listening solidly ever since. A post-punk DIY industrial electronic artist from Port Glasgow in Scotland, Robert Rental released two singles and two collaborative albums, one with Thomas Leer and the other with The Normal. Double Heart was released on Mute Records in 1980.
2. Ariel Pink's Haunted Graffiti - Strange Fires
This is from the LA-based artist's superb 2004 album 'The Doldrums'
I will have the pleasure of supporting him and his live band when he plays Dublin on May 15th.
3. IXCHEL - Clockwork Castles
I have tried to put a lot of relatively unknown Irish acts into this mix and this is the first, IXCHEL, named after the aged jaguar goddess of midwifery and medicine in the ancient Maya culture. Comprising of Dublin Natives Timothy Hurley and Barry Semple.
4. Banjo or Freakout - Upside Down
Londoner Alessio Natalizia allows himself only one take for every track that he records. You can download his 'Upside Down' EP and other releases for free from his blog.
5. Angkorwat - Daughter of
Not to be confused with '80s Thrash metal outfit Angkor Wat, Dublin Artist Niamh is a classical violinist who went back to square one, typing out basic melodies on macbook keys. it's reflection of several obsessions including synesthesia, Romaine Brooks, hidden history, Mozart and Cambodian temples.
6. Lucky Dragons - Mercy
I have been lucky enough to see the LA outfit twice in Dublin this year. In live shows, the audience becomes part of the music making process, as Luke passes around drums, gongs, live electrical wires, rocks and other instruments, creating a buzzing, clicking, humming symphony.
'Mercy' is from their 2002 LP 'Dark Falcon'.
7. A Faulty Chromosome - Jackie O
I fell in love with this band from Austin, Texas ever since my friend (cough, cough) introduced me to them last year. They seem to have the same effect on most people who hear their songs. You can purchase their Album 'as an ex-anorexic's six sicks exit' by mail. I did, and was very pleased when they sent out a copy of the album, along with a hand-made poster and a hand-written personal letter.
8. The Booklovers - She Said
Now based in London, Irishman Ferrau Lynch and friends love cassette tapes, glockenspiel, Jens Lekman and all things twee. It will be interesting to see how their sound develops with the all new line up.
9. Electrelane - On Parade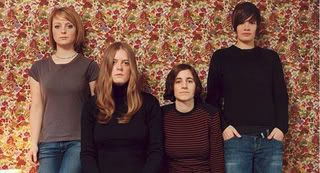 Fortunately, I saw them play once before they split up in 2007. Now I mourn the loss of the Brighton four-piece who are signed to the same label as Stereolab, 'Too Pure'.
'On Parade' Comes from their 2004 album, 'The Power Out'.
10. The Modern Lovers - Modern World
He was dancing in the lesbian bar, aoo, aoo aoo.
11. E+S=B - 3 Sides Part 1
Dublin 3-piece 'Electronic Sensoria Band' bring Krautrock, Jazz and Electronic sounds to the Irish underground scene. David, Anto and Fergus have released an LP with Can's Damo Suzuki.
This track is from 'Inhale the Sound'.
12. Cian Nugent - The Phantom Bus of Clarinda Park
Cian Nugent is an 18 year old exploratory guitarist from Dublin Ireland whose playing is rooted in pre-war blues, Appalachian string bands and the Takoma tradition.
Fahey is referenced quite a bit on this recording, but Cian is no mere Fahey imitator. He uses the style as a starting point for his compositions and creates something highly personal within these limitations.
13. Jeffrey Lewis - The East River
From 'The Last Time I Did Acid I Went Insane and Other Favourites'.
14. David Kitt - Whispers Return the Sun, Rest the Moon
Has been at the forefront of the Irish 'indie' music scene for about 10 years. His new album, 'The Nightsaver' sounds great, however I have been too poor to buy a copy recently so here is my favourite song from his successful 2001 album, 'The Big Romance'.
15. Si Schroeder - C4
Possibly the best music in Ireland at the moment. This is from 2006's 'Coping Mechanisms'
16. Hulk - The Moon Versus the Sea
From his 2005 album 'Silver Thread of Ghosts', available on Osaka Recordings.
17. Jackson C. Frank - October
1960's folk from the now deceased Frank's album 'Blues Run the Game'.
18. Devendra Banhart - Nice People...
From his second album, fully entitled 'Oh Me Oh My...The Way the Day Goes By the Sun Is Setting Dogs Are Dreaming Lovesongs of the Christmas Spirit'.
19. John Jacob Niles - Little Black Star

I discovered the wonders of Appalacian dulcimer-playing John Jacob while watching Scorsese's Bob Dylan documentary 'No Direction Home'. He recorded primarily in the 1920s and '30s.
20. The Ink Spots - Do I Worry?
I remember this song from my parents playing the soundtrack to Dennis Potter's TV series 'The Singing Detective' on vinyl when I was little. I loved it. Frank Sinatra does a fine version of it too.
21. Mt. Eerie - Human
A band from Anacortes, Washington, fronted by Phil Elverum formerly of The Microphones. If you don't have any of their music, get some. This track is from 2005's 'Twenty Bees' EP, which they gave away for free.
You can buy many of their releases here:
http://www.pwelverumandsun.com/
Download The really rather brillant Patrick Kelleher 's 'Another Pretty Face Mix Tape' Side A:
http://www.mediafire.com/file/mr33zzjm3m2/another pretty face side A.rar
Download Patrick Kelleher's 'Another Pretty Face Mix Tape' Side B:
http://www.mediafire.com/file/5wzjeinytzt/another pretty face side B.rar
Again This Thursday 18th of June 2009
Patrick Kelleher & His Cold Dead Hands
Hulk
Angkorwat
"You Look Cold" Album Launch
Academy2, 57 Middle Abbey Street, Dublin 1
€5 in with free lucky bag