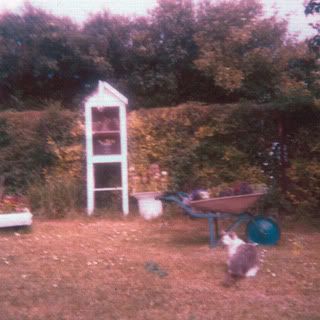 This is the first in a series of virtual 7" from band that I simply
love. First up is the wonderful IXCHEL. Two Dublin fellows, Timothy
Hurley (Quetzolcoatl / Bonecloud) and Barry Semple (Children Under Hoof).
Together their make experimental cinematic music comprising of field
records, soundscapey organs, rhythmic guitars underpined by metal
striking metal drums and drenched in ethereal vocals. "Clockwork Castles"
is probably my favourite track I've hear so far this year. Its euphoric,
its epic and it would make a great soundtrack to Howl's Moving Castle
intercut with the industrial scene in "Meiropolis". Well thats the kind
of imagery I get from this topnotch track anyways.
IXCHEL's Myspace
Buy IXCHEL's Debut Lp on Leaf Trail Records
Download IXCHEL - 2track
oh the cover is a photo Barry found on one of his regular skip diving
adventures.