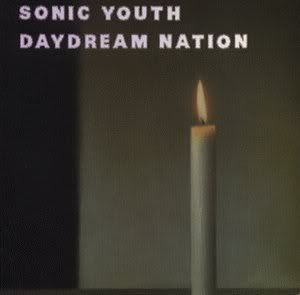 Two weeks or so til Electric Picnic and since Sonic Youth
are currently doing alot of shows performing Daydream
Nation from start to finish, one was to assume that a part
of the set at this years picnic will contain songs from Daydream.
So here it is, the most popular album by my favourite band.
Classic but hey, aren't they all.
Buy It
Myspace
Here is a nice South Bank Show documentary from 89 on Sonic
Youth called "Put Blood In The Music" with some cheesey flooding "talking heads" and
nice clips of the Youth.
Link In Comments.